Hi guys!
I am writing to you today to spread the word on treating yourself.
I have been treating myself lately and it has made me feel like a new women. No, I'm not treating myself with $1,000 purses and shoes..lol I wish. I am treating myself in other ways and I want to share with you all. Treating yourself will not only make you feel good about yourself, it will boost your mood so that you can be the best #GirlBoss version of yourself that you can be!
Before I start I'm sure you're thinking
I don't deserve it
and/or
I don't have any money
I am going to give you a list of reasons why you in fact do deserve to treat yourself and we'll get to the money part later.
Here are some very sensational reasons to go out and treat yourself today
You got out of bed this morning
You've got a nice booty
You get up and go to work
You'll feel better about yourself
Life is too short not to
You're reading my blog and I'm telling you to do so
It will relieve stress
You really do deserve it
I've been treating myself lately because I have been VERY busy and working my bootay off! I have been working a morning job from 7am-4:30pm and then a night job from 5:30pm-9pm. I know I'm crazy but, I am determined to have a flourishing savings account by the end of the summer. I've been working this much to save up money because once I start at AVEDA at the end of August I will only be working on the weekends. Therefore I'm hustling right now so that I can start my awesome new adventure in the fall.
Some things I have been doing to reward myself for all of the effort I've been putting out are getting my nails done and eyelash extensions! Those two things do cost some money, but I know that I am totally worth it. I feel so much more confident and put together afterwards. Treating myself to these things makes the early mornings and late nights totally worth it.
I've also been doing some things that are completely FREE to treat myself! Things such as reading a book, meditating, doing yoga, taking some time to watch my favorite show on TV, relaxing in the hammock, making a smoothie and sitting outside to enjoy the beautiful weather, or writing a blog post. There are a lot of things that I have starting doing to treat myself on a daily basis that don't cost any money at all.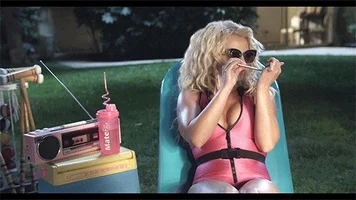 I find that treating myself to even something small like a coffee from my favorite little coffee shop makes me happier. Not only does doing these things make your day better it also makes you feel better on the inside. For all the hard work that you do day-to-day you deserve a reward. Try to take some time today to kick your feet up and relax for a bit. Maybe go out with the girls for a mani date or have a glass of wine at home. Do something today that will make you feel good about yourself because you undeniably deserve to treat yo' self.
xoxo